Cetravac – Innovator and Pioneer
20 years of research and development work combined with our passion produce the best plant technology
Today's technology for vacuum conditioning foods is inseparably linked to our company's research and development work. In association with various institutes, raw materials specialists and practitioners in the food sector, we developed process technologies matched to the product and the aim of the operation, together with the plant engineering needed for them, for both batch-wise and continuous use. The processes and engineering are inseparably linked together, and form the basis for the successful application of vacuum conditioning.
Ready to eat with Cetravac technology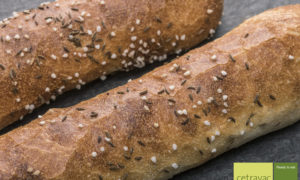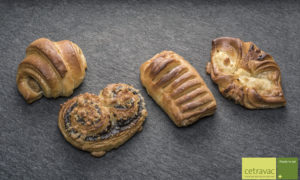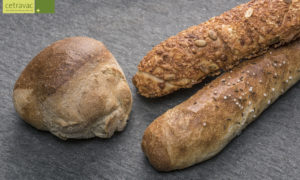 The latest example of teamwork of this kind is the development of Cetravac's Ready To Eat process. After baking, the fully baked products are vacuum-conditioned using Cetravac technology. The baked goods are packed, then stored frozen, and after thawing they are just as crisp and fresh as they were immediately after baking. This ensures that the baked products can be sold or made into snacks immediately without being baked off again.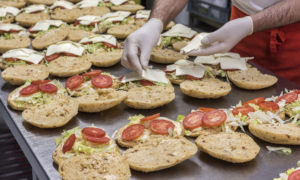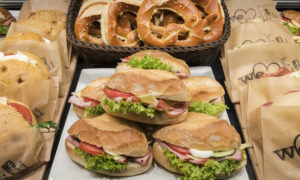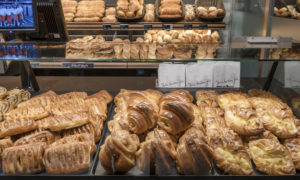 Cetravac Ready To Eat is the ideal process for Sunday sales without baking, to produce large batches for stock, to enhance the range of catering products and to serve new customer Groups.
Cetravac Vacuum interruption baking method
Cetravac's vacuum interruption baking method, originally already patented in 1998, allows the production of white-baked products with unprecedented quality and stability. The part-baked products are taken out of the oven in a white-baked state and are vacuum-conditioned.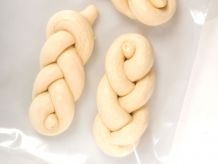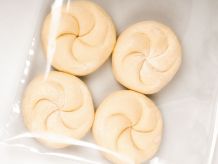 This process step ensures incomparable crust and crumb stability. The dough pieces also pass through their critical temperature region very quickly. This allows storage for up to 4 days without chilling and freezing.
The baking time of part-baked products, i.e. white without any browning, is also shortened by using vacuum conditioning. This not only increases shelf life but also gives additional operating cost savings.
The result is part-baked products that cannot be manufactured more economically or sustainably. More about the advantages of vacuum technology for part-baked products:
Germany's first continuous vacuum­ conditioning
Commissioning the first continuous vacuum­ conditioning plant at the Junge Bakery in Lübeck in late 2017 is a milestone in Cetravac's development history. After an extremely short first baking phase, part-baked bread rolls from a MIWE tunnel oven are vacuum-conditioned for two to three minutes. The baked goods can then be packed immediately, put into crates and stacked on pallets. The vacuum-conditioned baked products can then be stored at ambient temperature, taken to the branches, and when needed they can be baked-off to perfect colour, crispness and enjoyment in only six to seven minutes. This gives the baked goods a shelf life of up to 4 days when stored at room temperature.
Shape the future with Cetravac
We also see the steady growth of Internet retailing (e-commerce) as an opportunity to use our technologies and thus more opportunities for baking companies. Online retailing needs flexible "baking to order". In the shape of the patented vacuum oven, Cetravac offers an optimum way of solving this problem, to allow vacuum-baked bread to be sent out for delivery only a few minutes after leaving the oven. The process offers additional benefits in terms of crispness, shape, volume and weight at the same time.
Find out how our Cetravac solutions give our customers practical help